After TWO boring fucking seasons, most things.. EVERYthing.. is gorgeous.
First thing's first:
S/S '09 BAG: Luella
Pale pink leather with sidebow and bikechain at £1,295 I might cry.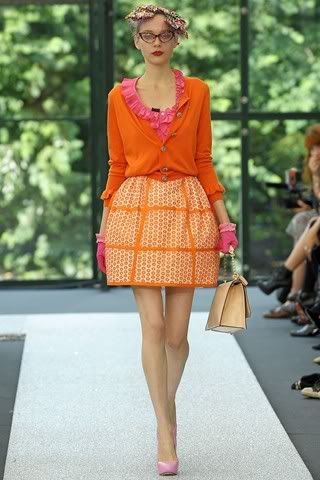 S/S '09 DRESS: Alexander McQueen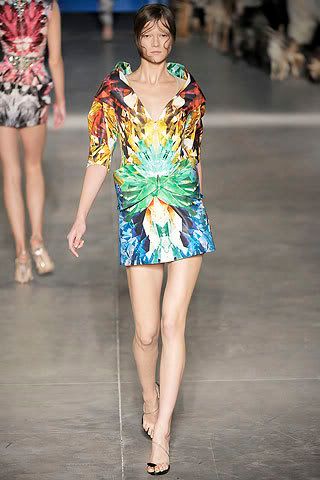 S/S '09 SHOE: Chloe:
Actually her entire collection is cute but the tri-colour patent sandal with bow = LOVE
BEST SHOW:
Karl Lagerfeld's lifesize reconstruction of Chanel's legendary No 31 building on Rue Cambon to the soundtrack of Madness' Our House, complete with fake pavement. CHANELLO.
P.S Christian Lacroix statement necklaces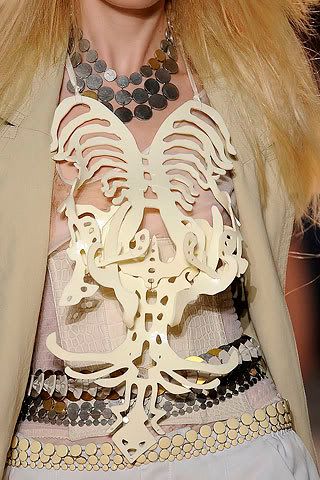 And thank GOD Miuccia is over her 2-3 shit seasons with beautifully rumpled washed silk matching bra tops and below the knee pencil skirts:
Mini-rant re: OH DEAR GOD bumping into Surkin at The National Portrait Gallery before his set with Erol et al. at Fire Club on NYE = HOT.
+ Religion remix of Bruce Willis Is Dead.
Who does he think he is? Proxy?
This isn't RAVEN.
That ship has FLOWN.
Why did Caspa remix Bushido sampling gentle theme of House of Flying Daggers?
http://hypem.com/search/bushido%20caspa
"San Fran you DUN NO. You was eating pancakes this morning, you're about to get ASSAULTED"?
What a scary man.