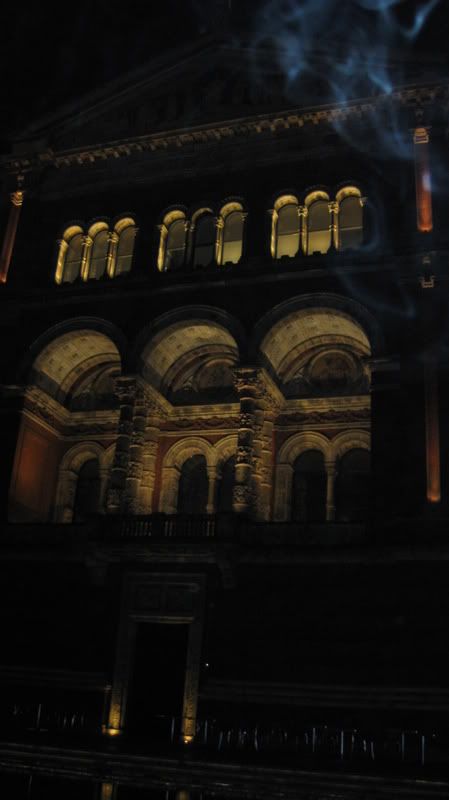 As plus one of Bea, daughter of Erickson Beamon's creative director, we arrived by cab with a fashion photographer/former editor, design consultant/stylist Julian with Tank Mag feather mask, & Mia of EB posse/former 333 girl, whereupon landing on the steps I'm told "Dude, Roisin Murphy is behind us".. thus beginning the onslaught of head-adorned guests, spying Giles Deacon, Judy Blame, Katie Grand, Daphne Guinness, Jefferson Hack, Erin O'Connor, and Jacquetta Wheeler etc..
Spotted The P.I.X's Princess Julia spinning usual Blondiesque new wave pop tracks to the bombardment of champagne, parma ham wrapped truffle and lobster canapes, fresh oysters and patisserie corners filled with doughnuts, green tea chocolates, pistachio macaroons and florentines.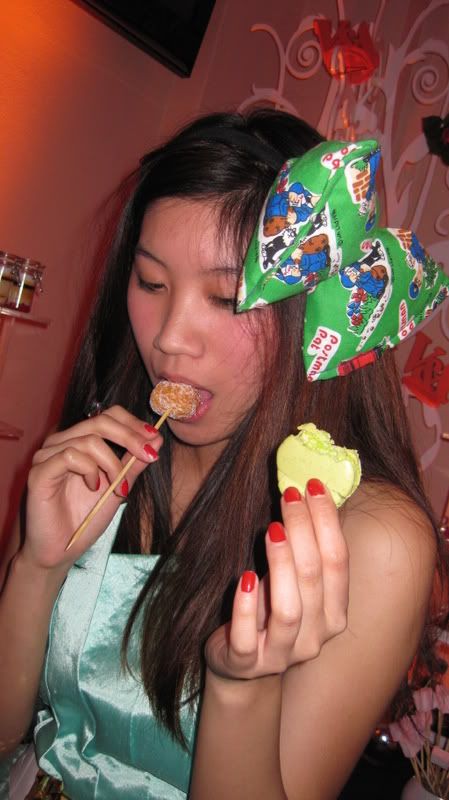 Then entering the mental exhibition filled from brillo pads to hoods and bonnets, Anna Piaggi posed perfectly with Manolo Blahnik, where I met that foreign girl who's always gorgeous in the Boombox pics leaving Bea to do her rounds conversing in pain (looking classy in her baby bonnet custom made by Stephen Jones) with Agent Provocateur's Joe Corres.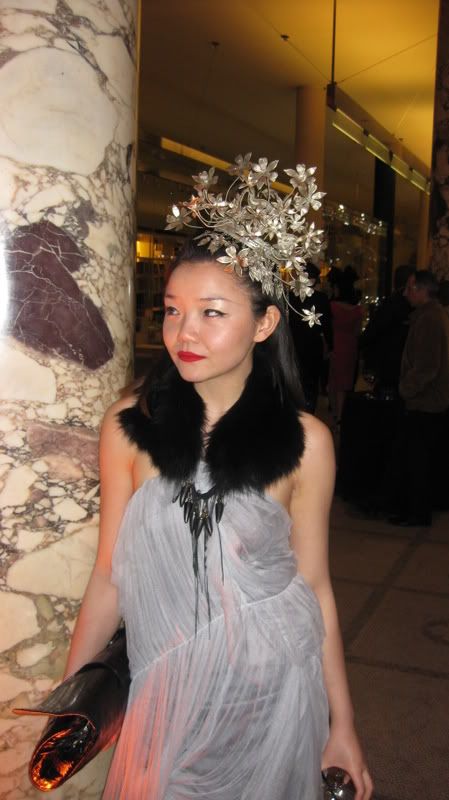 Later was introduced to Bruno Frisoni and Hervé van der Straten (wearing ACTUAL Poilane loaf) before bumping into Hannah Marshall and Dr Noki amongst more London based designers adorning outfits circa A-Trak at Disneyland.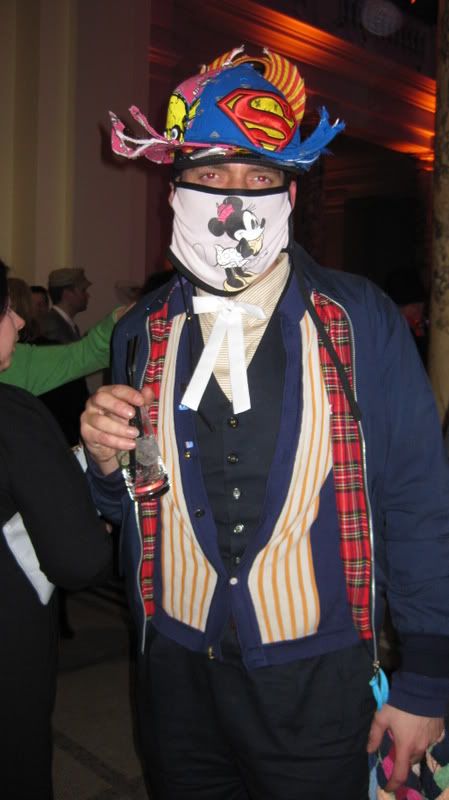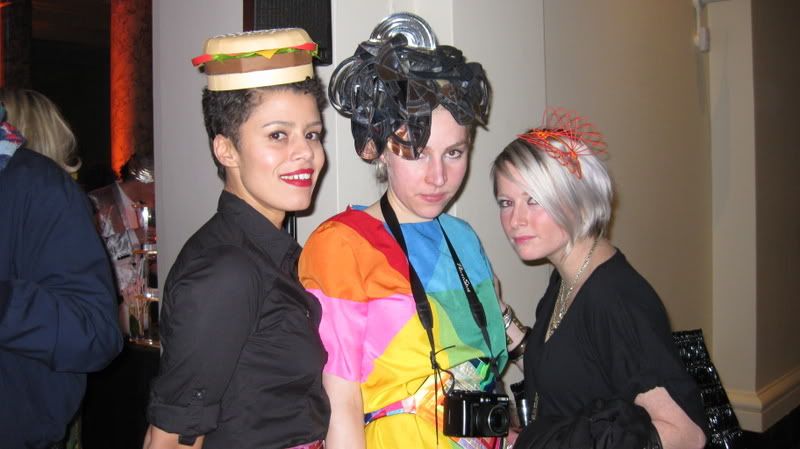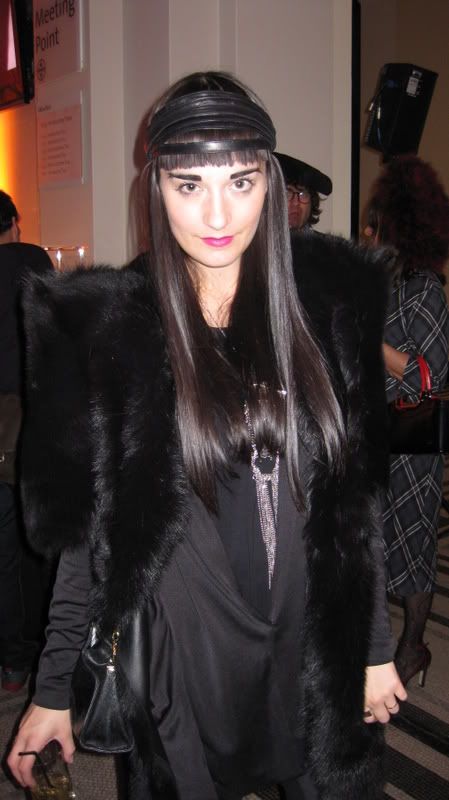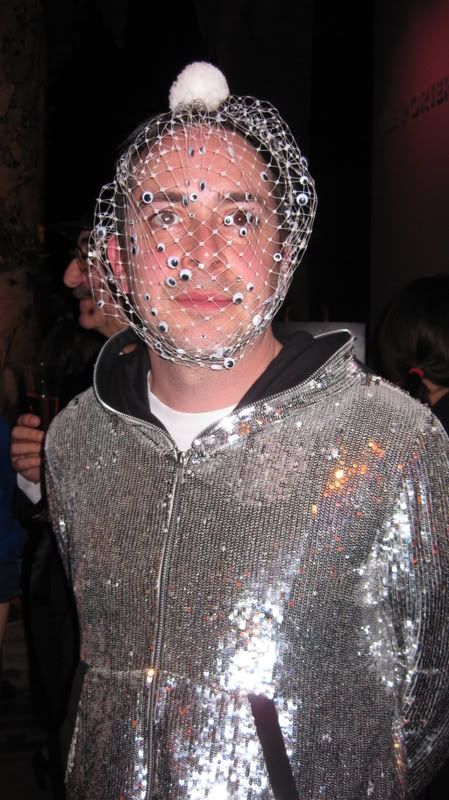 Vogue coverage
Telegraph woz there
..Back in Norwich (missing lectures again), Caspa & Rusko play teeny club here tomorrow.
There's something about dubstep that irritates me and I want to say it's due to being sort of lowbrow.. but then again FIDGET was hardly the height of sophistication.
Action Man aka Herve and some Alarm Bells on Redthreat-
http://redthreat.wordpress.com/2009/01/27/play-with-fire/